All of the things we Love, Create & Reinvent in the name of Fashion, Music & Entertainment.
It's SoHG!
​The official Holly Girlz Blog.
​Step Into Our World🌍​
Holly girlz sing for diana rosS!




​Art Hearts Fashion Week:
Day 1
Get into our Day 1 Experience at Art Hearts Fashion SS19!


​Holly Girl, Amsara Holly x Matt Sarafa Interview: FAKE Collection

​
​Holly Girl, Amsara Holly Interviews
Designer, Perry White!
Holly Girl, Amsara Holly sat down with Designer, Perry White to discuss his items featured on this month's Issue of Essence Magazine! Powered by ModernLaLaLand.
​


​​BECAUSE OF THE INTERNET
Film Release!
Fashion
Holly Girl By Holly Girlz

Our Very first Collection Available for purchase... A Dream Into Fruition.
​ A Holly Girlz & Hoodbot Collaboration.

Look Of the week


GUESS What?!
​

Brand/Blog of the mOnth

Flexessories: The Fearless Flex

Metropolitan Fashion Week:
HG REcap
Music
EVents

All-Star weekend:
Celebrate & Give Back


​OSCAR'S:
​THE NOMINEES & OUR EXPERIENCE
Powered by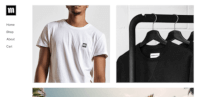 Create your own unique website with customizable templates.